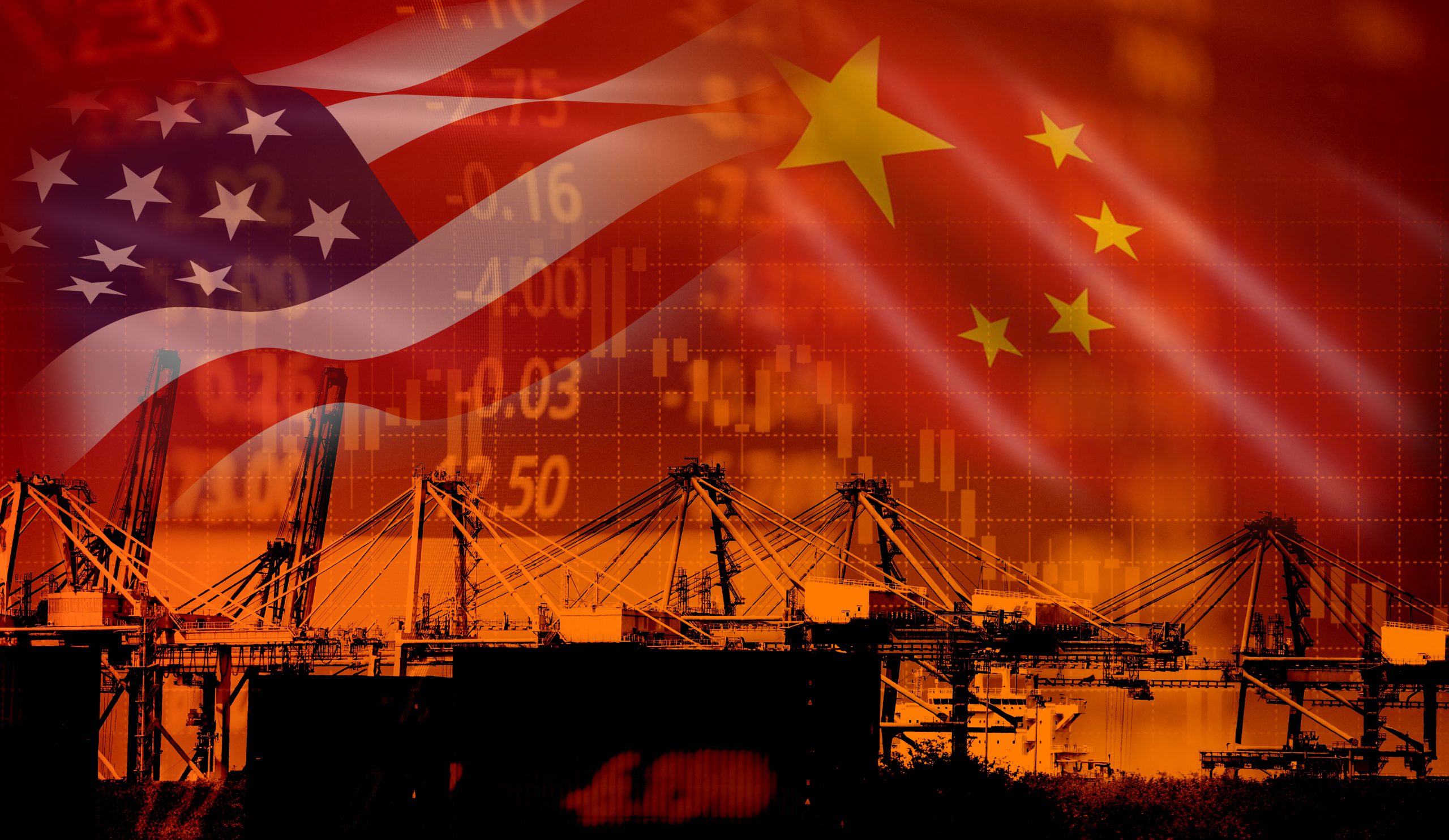 The trade war between the United States and China has had a negative impact on both countries. Reports of China's economy faltering, including a 3.1 percent decline in industrial profit, a staggering decrease of GDP growth from 6.6% in 2018 to 6.2%, the lowest reported growth in 29 years, and a 30 percent drop in Chinese imports to the United States. Out of the 5 million jobs lost since July 2018, 1.9 million have been acclaimed to be as a result of the economic effects from the tariffs and China's employment index (Li Keqiang index) has reached its lowest reported employment level since 2009. These clearly damaging effects from the tariffs have fueled the Trump administration's decision to add additional tariffs such as the proposed $250 billion tariff on the Chinese manufacturing and agricultural industry and President Trump's claims that the "tariffs are having a major effect."
Although the United States believe the tariffs are working, the trade war is having a circular effect and instead harming U.S. consumers and importers as well. According to a report from the Federal Reserve Bank of New York, the latest rise in tariffs that have imposed higher taxes on imported products will cost $831 per American household, resulting in increased prices of purchase for the American consumer market. If U.S. companies choose to forgo the contingencies of the tariffs, they will have to look to foreign producers over China and devote greater capital to maintain the same production; doing so would raise the consumer cost for those products, thereby creating an entirely inefficient market. Additionally, China's $60 billion tariff on U.S. imports severely damaged the U.S. farm economy that has had its own share of struggles with past years of decreasing crop prices and overall crop yield. Since China is one of American farming's biggest market especially for exports like soybeans and grains, the trade war has hurt most of the farming industry's revenue, unfairly impacting innocent U.S. consumers at the cost of seeking better trade relations with China. The tariff burdens are falling on the shoulders of other American markets as well as U.S. steel and aluminum purchasers faced a $5 billion cost over the last year. The Consumer Technology Association stated that the U.S. technology sector faces a cost of $1.3 billion per month as a result of the tariffs and will continue to increase with the implementation of Trump's proposed tariffs. Furthermore, the "Made in Vietnam" phenomenon has raised even more concerns as Chinese companies are sending products through Vietnam to avoid American tariffs and continue to support their economy through alternative methods. These companies take in packaged Chinese goods, switch the label from "Made in China" to "Made in Vietnam," and sell them directly to America, avoiding the tariffs that would restrict those same products from being sold from China. Transhipping has allowed China to expand another trade loophole while promoting their future plans for innovation.
The current crisis involving Huawei serves as another example of the deterioration of relations between Washington and Beijing. Huawei, a Chinese-based telecommunications company, produces and sells their technology and equipment to large foreign-based telecommunications manufacturers. The United States views Huawei as an intrusive "Trojan Horse," concerned over cybersecurity and how the technology could disrupt U.S. wireless networks. The House and Senate introduced the Defending America's 5G Future Act, granting Congress legislative power to strike down U.S. company proposals to engage in commerce with Huawei and receive necessary equipment. While this power move signifies D.C's clear message in favor of preserving national security, the action could come back to haunt the American economy. China can choose to stand its own ground on the Huawei issue and develop its own companies and technology systems and potentially overtake the innovation lead from U.S. companies. China created its own blacklist of foreign companies that it claims disrupt Chinese trade practices and violate legal bindings that interfere with domestic supply markets. Currently, no one knows who is on this list besides the Chinese government, raising speculation as to whether China is targeting dominant U.S. companies like Google and Intel or is restricting other foreign-based companies like Toshiba for breaking ties with Huawei's development. The China Society for World Trade Organization Studies claims that due to the ambiguity of this blacklist, more firms are investing in producing in China to avoid the blacklist's drawbacks and are working to reduce their label as exporters to China. Without access to some of these essential Chinese equipment providers or the Chinese market, American technology companies would face significant losses constrained from their regular suppliers and would be forced to look elsewhere for more expensive production costs.
The trade war now has two potential outcomes. The first lies in relieving the tension that has spanned over two years and returning to cooperative norms between the two countries. Both the United States and China will come to agreements to eliminate any existing tariffs with promises to impose no more additional trade burdens through the form of tariffs or any other economic measures. The two sides will come to a working agreement with the help of the WTO, creating pipelines to restoring positive trade relations and resolving cybersecurity threats or claims of stolen intellectual property through compromises. However, either side may give up significant demands that could eventually impact the country's political future by coming to an agreement.
The second involves the continuation of Trump's hard-lined "America First" mentality and China's adoption of more trade malpractices to elude the restrictions from American policies, bringing forth an unprecedented and stubborn back-and-forth tariff battle more severe than the current situation and with no end in sight. Both countries would disregard any consideration of negotiating a trade deal and both would deal with the consequences of consumer and producer market declines and significant decreases in their respective economic growth. If China's economy crumbles, supply chain firms and investors would pull out money and create instability as with the decline of the world's 2nd largest economy, the economic implications would be significant.
Europe already exhibits signs of potential recession and the United States could also nosedive towards its own recession during 2020 as a result of greater financial slandering and the loss of an essential market for the global economy. This could lead to the dubbed the economic "Cold War." Coming to no conclusion in trade negotiations and continuing to inflict more tariffs, the United States and China would pursue alternate mediums of getting the other country to concede, instituting new trade threats. The situation would escalate political problems between both countries, actions against the cases of stolen intellectual property, more profound cases of China seeping through the cracks of U.S. tariffs, declines in respective employment markets and most importantly, greater activity from other countries. As the trade war would raise the tensions between the United States and China, respective allies bound by political and economic agreements would be agitated and forced to take part in the war to sustain their economies. Potential rippling effects could include global growth rates at all-time lows, declining job opportunities, deteriorating global investment prospects, migration crises, and geopolitical rigidities well-exceeded beyond containment, raising the possibility of military action.
While each path has its own advantages and disadvantages, the world struggles to find direction in this trade war and it would be interesting to see how the conflict will be dealt with in the coming future.
Arnav served as a BASC intern during the Summer of 2019. He is a Senior at American High School in Fremont