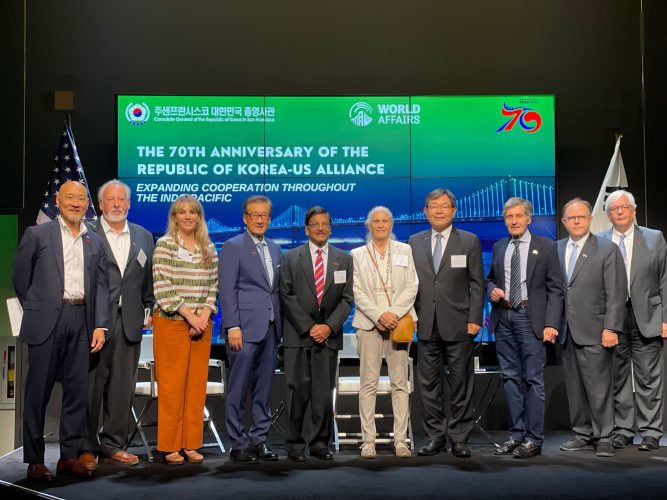 Seventy years after the initial signing of the alliance agreement between the Republic of Korea and the US, and after Presidents Yoon Suk Yeol and Joe Biden this year committed to strengthening the relationship, what does partnership in the 2020s and beyond really mean?
Amid a year of firsts—August's first-ever trilateral summit between the Republic of Korea, Japan and the US at Camp David; North Korea's first-ever test of a solid-fuel intercontinental ballistic missile; and the US' first nuclear submarine to port in the Republic of Korea in four decades—the focus of the Republic of Korea-US bilateral relationship is more wide-ranging than ever.
From the security of the Korean peninsula to resilient supply chains, rising tensions with China to intensifying links in AI and emerging technologies, the shared security and prosperity objectives are immense. The World Affairs esteemed guest contributors, including BASC Director Vinod K. Aggarwal, provided insight and analysis of the latest geopolitical developments, long-term business trends and potential consequences of a deepening technology partnership between the US and the Republic of Korea.
Watch Director Aggarwal's remarks on partnership below (at 1:14 minutes):