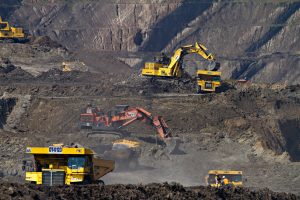 As a landlocked country with less than 4 million people, Mongolia doesn't seem a likely candidate to be APEC's first new member since 1998. Have rapid growth and a rising China made Mongolian accession more than a pipe dream?
Most recent World Bank data puts Mongolia's growth rate at a blistering 17.5% , driven in large part by massive joint mining ventures between the Mongolian government and private firms. Notably, the Oyu Tolgoi mining project, is estimated to be the largest undeveloped gold/copper reserve in the world and is expected to account for 30% of the country's GDP by the time of its completion. Mongolia holds a 34% share of the project, with controlling interest held by Canadian mining company Turquise Hill, part of the multinational mining giant Rio Tinto. If Mongolia can avoid the corruption, over-speculation, and environmental degradation that often come with resource based development, and strategically invest its profits, these projects put Mongolia on track to be a major regional economy and resource provider within the decade.
Moreover, there seems to be regional desire to draw Mongolia out from under China's economic thumb. China consumes 90% of Mongolia's exports, raising national security concerns inside Mongolia and market envy from other regional powers, such as South Korea and Japan. Diversifying Mongolian trade patterns is clearly an economic and security interest of such countries, and would likely support Mongolian accession to APEC should they see it as a means to this end.
This is more than just speculation. In September, Indonesian President Susilo Bambang Yudhoyono visited Mongolia to discuss trade ties on his way to the Vladivostok APEC summit, and expressed general support for Mongolian entrance into APEC. Japan, which has supported a Mongolian APEC bid since the nineties, is already working to balance China through routes such as TPP under Prime Minister Abe's hawkish hand; on March 31st he met his Mongolian counterpart Norov Altankhuyag in a bilateral summit focused on increasing trade and diplomatic ties. While these overtures alone are hardly enough to secure a Mongolian bid (see for example India, which failed to become an APEC member despite vigorous support from Australia and the United States) they might signal a growing momentum towards expanding the forum.
APEC had a moratorium on accepting new members until 2010, and with the recession coming to a close, it's reasonable to believe member economies will be looking to broaden the scope of the co-operation. Mongolian accession to APEC still seems like a long shot, but economic and political indicators definitely support the idea more than they have in the past. The Steppes are stepping up, and Mongolia could yet become APEC's first landlocked nation.