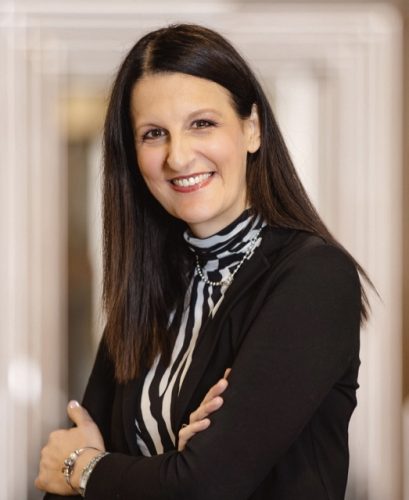 Dr. Margherita Pagani, Ph.D., HDR, is full Professor of Digital and Artificial Intelligence in Marketing and serves as the Director of the SKEMA Research Centre for Artificial Intelligence at SKEMA Business School (France). She holds a position as an Advisor for the European Economic and Social Committee (EESC) and serves as Associate Editor for Micro&Macro Marketing.
Prior to her current role, she was a Professor at emlyon business school and Bocconi University. She has also served as a Visiting Scientist at MIT's Sloan School of Management and she was Visiting Professor at UCLA Los Angeles, Georgetown University (Washington), National University of Singapore, Redlands University (CA).
Dr. Pagani's research interests encompass a broad range of topics related to AI in marketing and consumer engagement. Her current research explores the intersection of AI and consumer experiential engagement, AI's impact on business creativity, the evolution of industrial metaverse, digital media platforms, and the role of AI and robotics in services.
She has published several books that have gained international recognition and have been published in the United States, the United Kingdom, Korea, Italy. She has also edited two encyclopedias and has contributed articles to prestigious international journals, including MISQuarterly, International Journal of Electronic Commerce, Journal of Business Research, Harvard Business Review, Information&Management, Journal of Interactive Marketing, Industrial Marketing Management, Journal of International Advertising, Psychology & Marketing, Technology Analysis and Strategic Management, Technological Forecasting and Social Change, among others.
Dr. Pagani's research contributions have been recognized through numerous awards. In 2023, she was honored with the "International Marketing Trends Award" for her outstanding contributions to the field of Artificial Intelligence in Marketing. In 2009, she received the  Mobile Marketing Association Global Award for "Academic of the Year." Furthermore, her research paper published in MISQuarterly was selected as a finalist for the "Best European Research Paper of the Year 2014." Bocconi University also acknowledged her research by granting her the award for distinctive academic research for the results achieved during the periods 2004-2006.
» E-Mail: margherita.pagani@skema.edu
---
Content By Margherita Pagani